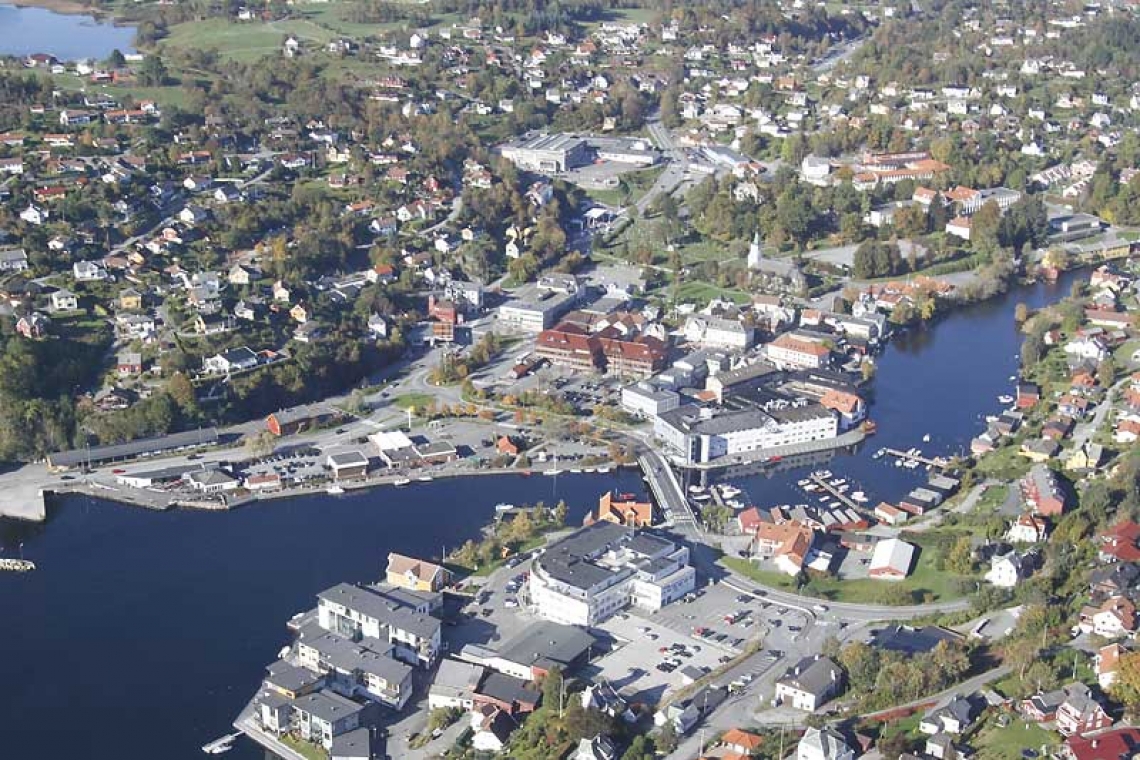 One hundred years ago, the little fjord-side settlement in the middle of the municipality had a church, three hotels, a shop and some boathouses along the river side and the beach. And the all-important railway of course with the terminal for the Os railway. The municipal council building was at Osøyro, too. It had been moved from the Molda farm in 1884 and made Osøyro the municipal centre.
As the demands for communal services increased, Osøyro grew bigger and became more important for the whole community. There was a growth in trade, with the woodworking industry, and later on the preserving industry and other industries setting up around the river mouth. The smell from the herring preservation factory and the bakery at the co-operative store mingled with the sound from the circular saw at Peder Hægland's factory and the dust from the engine loading coal at the railway station. Houses were built in a random pattern, and little by little Osøyro developed into a small village. Gradually, the development of Osøyro became more systematic. Like all other places, most of the old houses have given way for new ones. A group of houses, casually mixed together but with great charm, stood their ground for a long time, but finally had to give way for Sentrumskvartalet, the new municipal council building. Several of the charming Swiss style houses from the 1900s remain along the banks of the Oselva and Baronselva rivers. The ancient council building has also been saved. It was moved for the second time in 1986 to a place of honour in the Kyrkjeflaten park.
The last decade has seen a new emphasis on the aesthetical aspects of Osøyro. The new guest harbour has transformed the riverside between the bridge and the commercial quay from a backyard nobody wanted to see, to become a place that the people of Os are proud of and enjoy in good weather. A sculpture has been placed on the roundabout, and there are sculptures and plants both in Kyrkjeflaten park and in other parts of the town. The Oselvar boatyard, quay and boathouse are situated on the opposite bank of the river from the guest harbour, and Os station will soon be returned to its former glory.